Kompas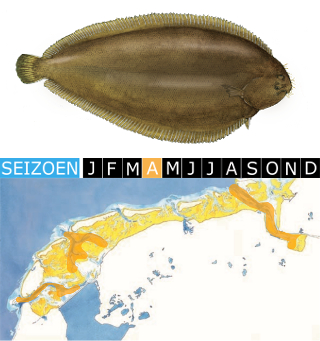 Visserij
De minimummaat voor tong is 24 cm.
Tong is een belangrijke soort voor de visserij op de Noordzee. Er kan op verschillende manieren op gevist worden. De boomkor visserij is voor Nederlandse vissers een traditionele visserij. Met de minimum maaswijdte van 80 mm wordt veel ondermaatse platvis meegevangen.
De pulskor is selectiever, heeft minder effect op het bodemleven en verbruikt veel minder brandstof. Toch staat deze manier van vissen binnen de EU onder druk en zijn de vergunningen ingetrokken. Staandwantvisserij is vrij selectief met weinig bijvangst van ondermaatse vis of andere soorten. Soms wordt maatse en verkoopbare schar, bot, of schol meegevangen.
UIT DE VISSERIJPRAKTIJK
In de Waddenzee is geen gerichte visserij op tong. Daarvoor is het bestand in de Waddenzee sinds de tachtiger jaren ook te klein. Sinds de invoering van de zeeflap in de garnalenvisserij wordt ook geen volwassen tong meer meegevangen.
Sportvissers en recreatieve staandwantvissers die langs de zeestranden van de Waddeneilanden vissen, vangen daar in heel ondiep water in zomerse nachten wel grote tong.