Kompas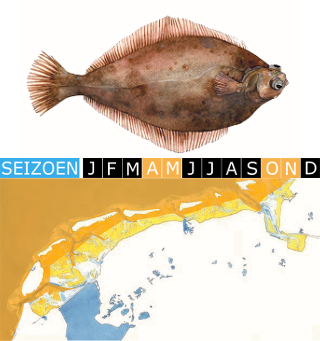 Visserij
Voor de bodem beroerende Noordzeevisserij is schar vooral een soort die mee gevangen wordt met tong en schol. Het aantal teruggezette scharren (discards) is erg hoog in vergelijking met de vangst (ICES).
Er wordt weinig gericht en commercieel gevist op schar. Lokale kustvissers kunnen er met staand want of lijnen gericht op vissen. Vooral in de late herfst en het voorjaar.
Voor de hengelsport is schar een doelsoort. Als aas worden zager en zeepieren gebruikt. Jaarrond kan vanaf de boot op dieper water gevist worden, in de late herfst en winter ook vanaf de kust op plekken waar dieper water vlak bij de kust komt. Eilanders vissen er dan op vanaf het strand.
UIT DE VISSERIJPRAKTIJK
Uit de praktijk van de wadvisserij en vroeger ook de Zuiderzeevisserij is bekend dat schar op een zandige bodem gevangen moet worden en dat hij overdag aast, voedsel zoekt. Voor kustvissers en kustbewoners die met lijnen of staande netten schar vangen is dat een belangrijk gegeven. Bot kan ook 's nachts op slikkiger bodems gevangen worden. Het getij dwingt de schar en de bot over de eb naar de diepere geulen toe. Beide soorten zijn dan met sleepnetten te vangen.