Kompas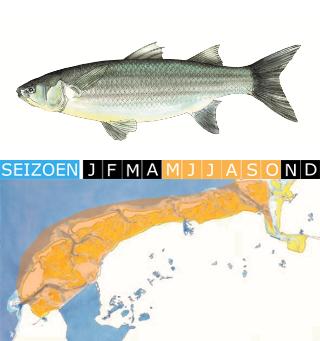 Voedselweb
Algen, dood organisch materiaal, garnalen, kleine visjes – harder – zeehond, visser
Harders begrazen algen, diatomeeën en dood organisch materiaal (detritus) op de bodem of op harde substraten, zoals scheepshuiden of havenkades. Het dubbele graasspoor is duidelijk herkenbaar op droogvallende platen. Algen en diatomeeën maken deel uit van de primaire producenten in de voedsel­keten; vanwege zijn dieet neemt de harder een positie in onderin het voedselweb.
UIT DE VISSERIJPRAKTIJK
Als je de maag van een harder openmaakt, zie je duidelijk dat garnalen en kleine visjes ook tot het voedsel behoren. Als ze veel garnalen eten zie je dat ook terug in de kleur van het vlees, het is roze.